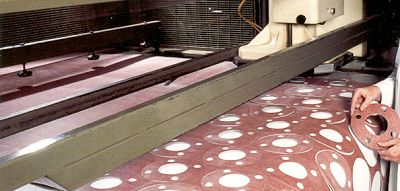 We have the capacity to provide very high volume production of small to medium sized items and medium volume production of large to very large items.
One of the key elements in bringing an item into full volume high quality production rapidly is the in-house tool design & making facilities.
The powerful programming interfaces and the computer controlled cutting machines that we use provide us with this necessary degree of control for volume production.
Our many years of cutting experience & material knowledge ensures a perfect finished product.